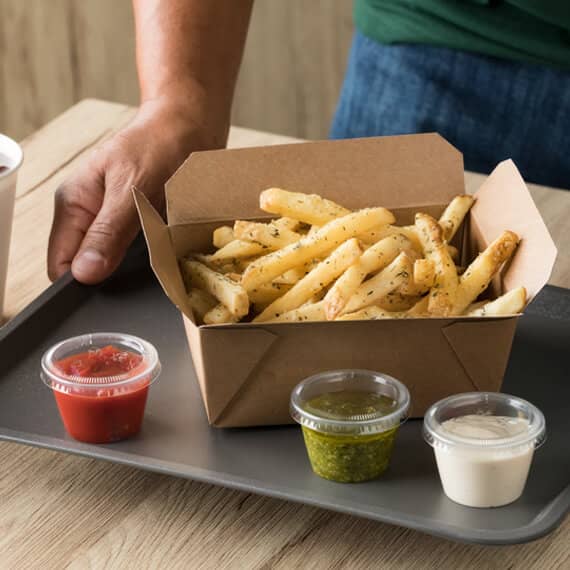 Products used in this recipe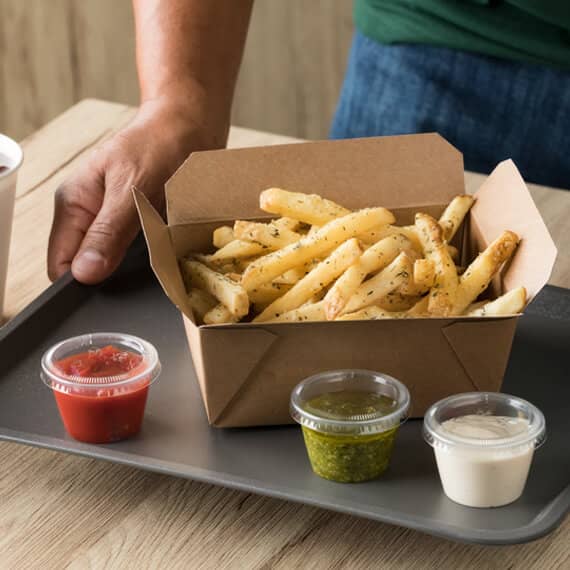 Yield:
16 Servings (10 oz.)
Yield: 16 Servings (10 oz.)
Old World meets New, with crisp Conquest® Delivery+® 3/8" Straight Cut Skin On fries tossed in a Tuscan seasoning, served with sides of pesto aioli, Alfredo sauce, or marinara sauce.
Preparation Instructions:
Step 1

In a small bowl combine the cheese, seasoning and garlic powder. In another small bowl combine the pesto sauce and alfredo sauce.

Step 2

For each serving; prepare 4 oz. french fries according to package instructions, drain excess oil, transfer to a bowl and toss with 1 Tbsp. of Parmesan seasoning. Transfer to delivery container. Serve with a 2 oz. portion cup each of pesto sauce, Alfredo sauce and marinara sauce for dipping.
Products used in this recipe