Pimento Cheese and Hot Chicken Loaded Fries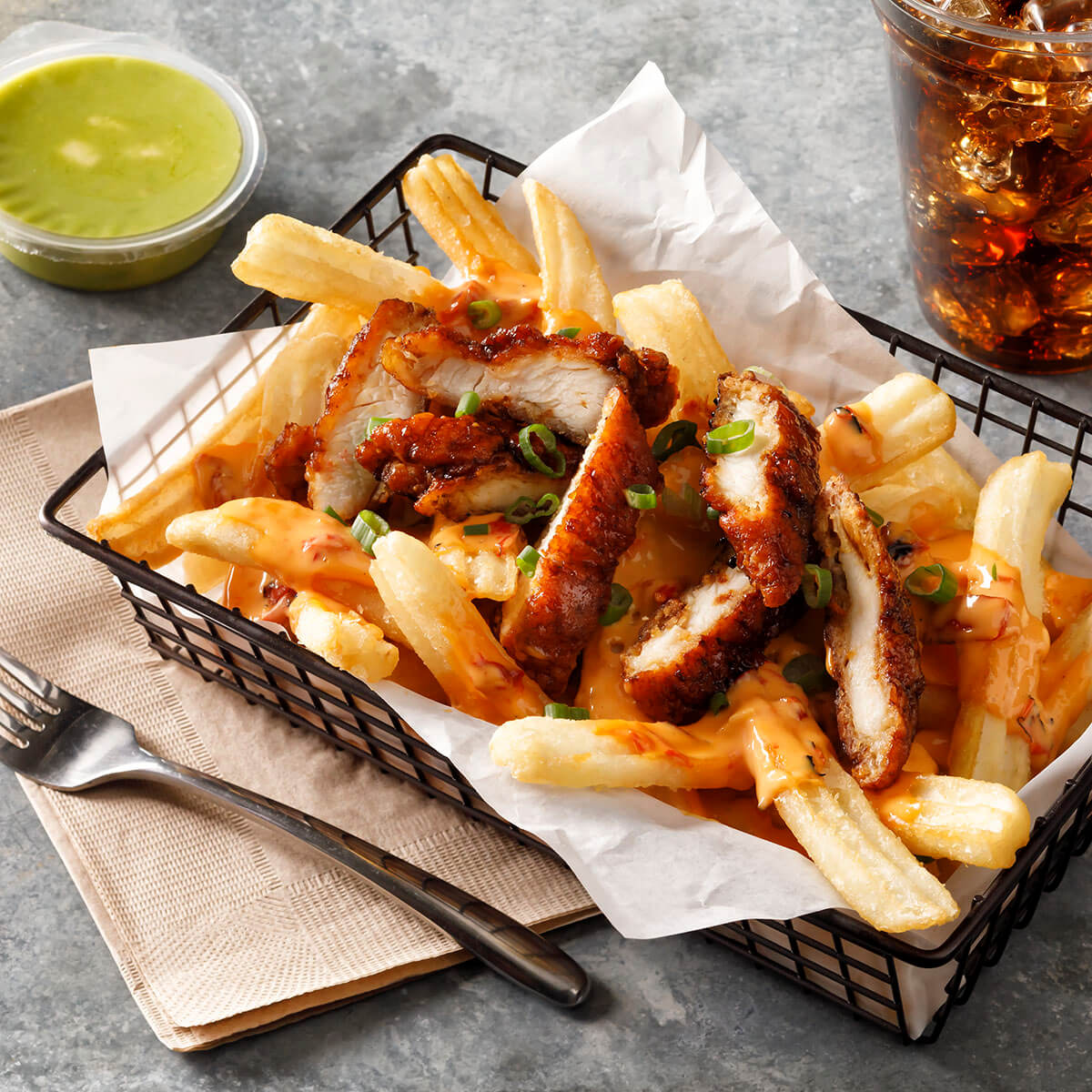 Yield:
8 Servings (13.5 oz. each)
Yield: 8 Servings (13.5 oz. each)
Nashville hot chicken meets Southern pimento queso and crispy Conquest® Delivery+® Clear Coated Tin Roof Fries. It's comfort food with a little kick!
Preparation Instructions:
Step 1

Preheat deep fryer to 350˚F.

Step 2

Heat oil in a skillet over medium-high heat. Add minced garlic and sauté for about a minute, stirring often. Add red peppers and cook until heated through about 5 minutes. Reduce heat to medium-low and add American cheese a little at a time, stirring until melted before adding more. Add cheddar cheese and milk, stir until smooth and season with salt and pepper. Keep warm.

Step 3

Prepare chicken tenders according to package instructions. Dust with Nashville hot seasoning. Cut into smaller pieces and hold warm.

Step 4

Prepare fries according to package instructions. Hold warm.

Step 5

For each serving; portion 6 oz. of fries on a plate, top with 4 oz. warm pimento queso, 2 Nashville hot chicken tenders and garnish with 1Tbsp. green onions.
Products used in this recipe