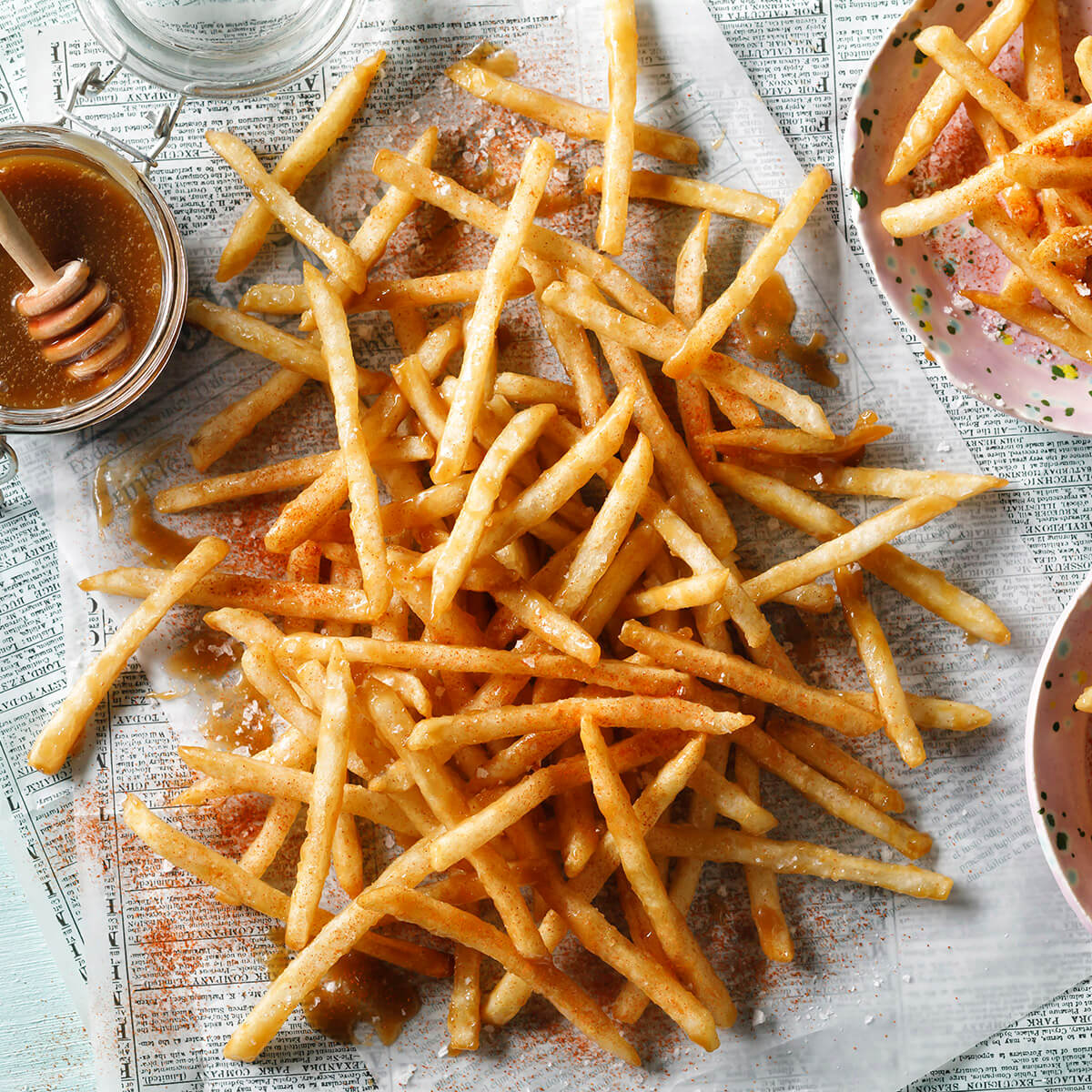 Products used in this recipe
Korean Honey Butter Fries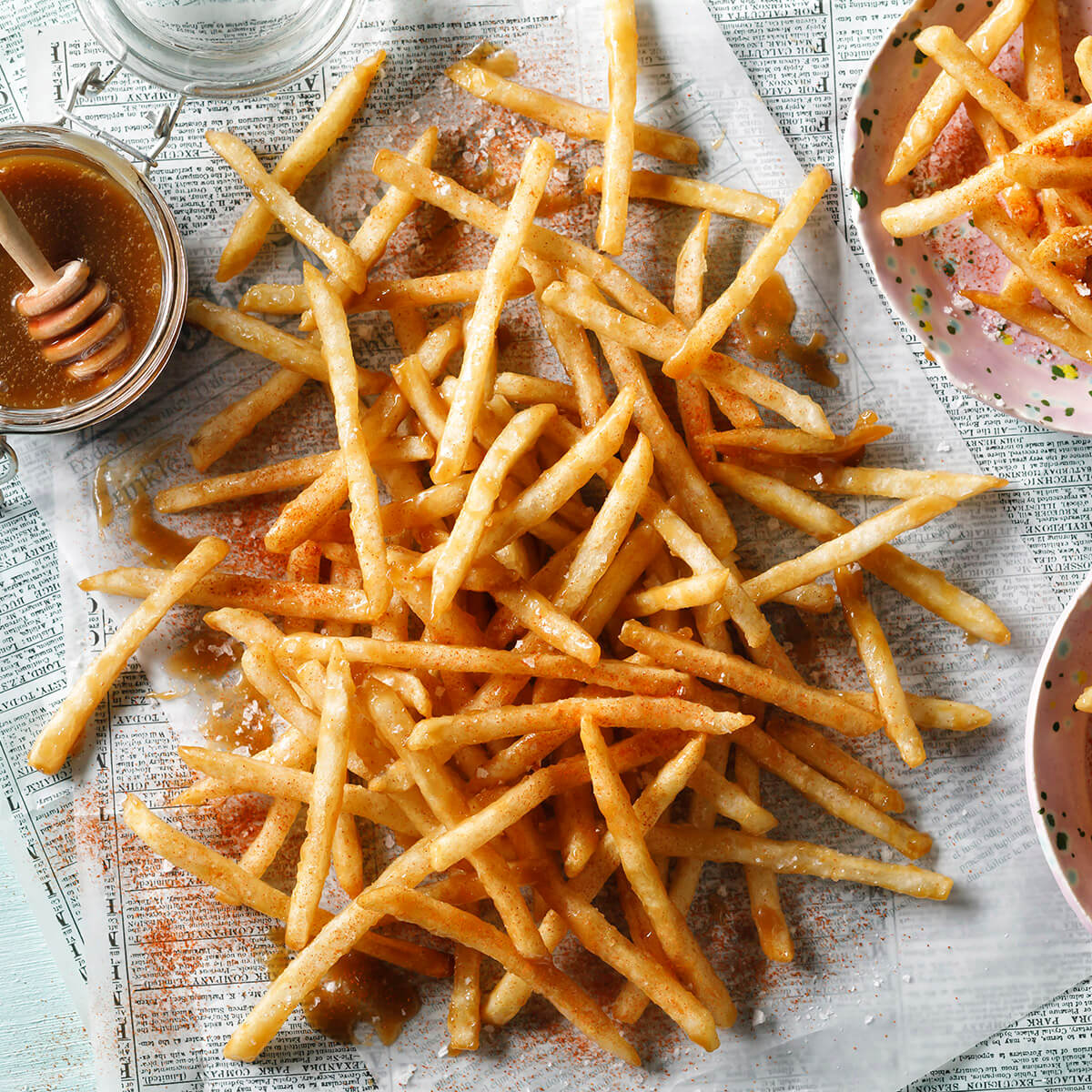 Yield:
9 Servings (9 oz.)
Yield: 9 Servings (9 oz.)
These sweet-and-salty fries fall squarely in the category of "don't knock 'em until you've tried 'em". With a cult-like following in Korea, they may just be the next big hit on your appetizer menu.
Preparation Instructions:
Step 1

To prepare the honey butter sauce; bring to a boil in medium skillet, butter, brown sugar, soy sauce and honey. Simmer for 5-10 minutes until a thick and syrupy glaze is formed. Hold warm for service.

Step 2

For each serving; prepare 8 oz. of fries according to package instructions. Toss to coat with honey butter sauce. Garnish with cayenne pepper and salt, as desired.
Products used in this recipe