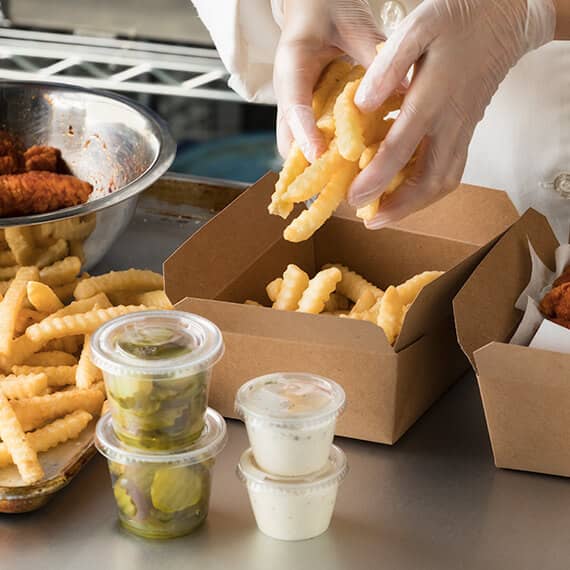 Products used in this recipe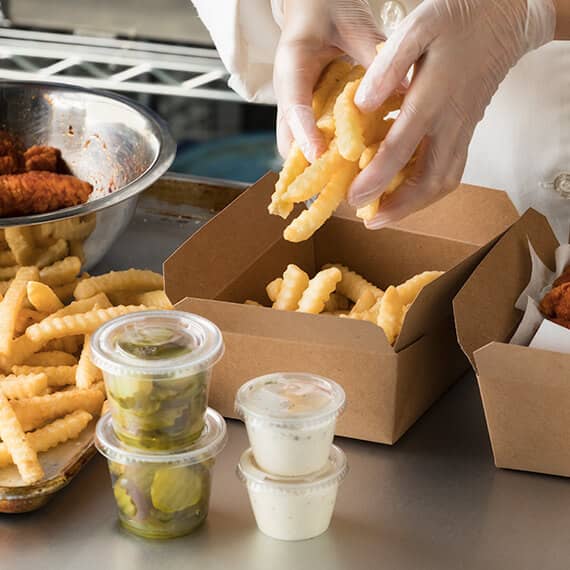 Yield:
8 Servings (11 oz.)
Yield: 8 Servings (11 oz.)
Calling all hot fanatics! Enjoy spiced Conquest® Delivery+® Clear Coated Crinkle Cut Fries, with red-hot, boneless chicken chunks, ranch dressing and sweet pickle slices.
Preparation Instructions:
For each serving; prepare 8 oz. of fries according to package instructions, drain excess oil, transfer to a warm bowl, toss with 1/2 tsp. of Buffalo seasoning and place in serving container. Top with 1 oz. of crumbled Blue cheese and garnish with celery leaves. Serve with 2 fl. oz. of dressing on the side.
Products used in this recipe