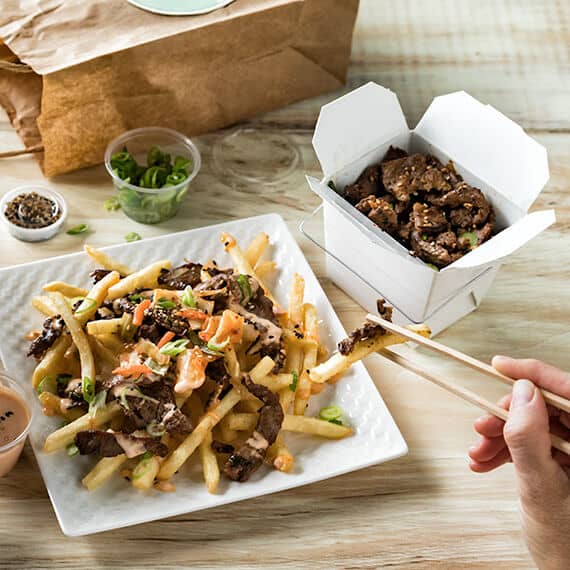 Products used in this recipe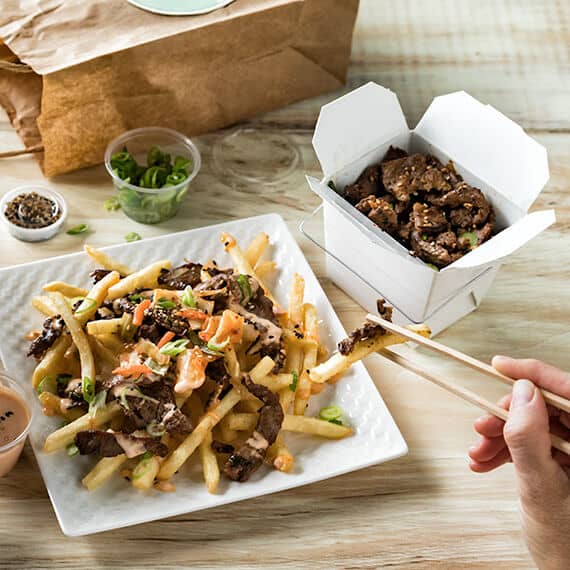 Yield:
8 Servings (14 oz.)
Yield: 8 Servings (14 oz.)
Seoul-satisfying loaded fries featuring Conquest® Delivery+® Shoestrings topped with bulgogi beef, a creamy kim chi aioli, sliced scallions, black & white toasted sesame seeds.
Preparation Instructions:
Step 1

Combine mayonnaise, kim chi, lime juice and sriracha in the bowl of a food processor and purée until smooth. Transfer to a squeeze bottle.

Step 2

For each serving; prepare 8 oz. of fries according to package instructions, drain excess oil, salt and transfer to a serving container. Top with 4 oz. beef, drizzle with 2 oz. of kim chi sauce, sprinkle with 1 Tbsp. green onion and sprinkle with 1 tsp. each black and white sesame seeds.
Products used in this recipe