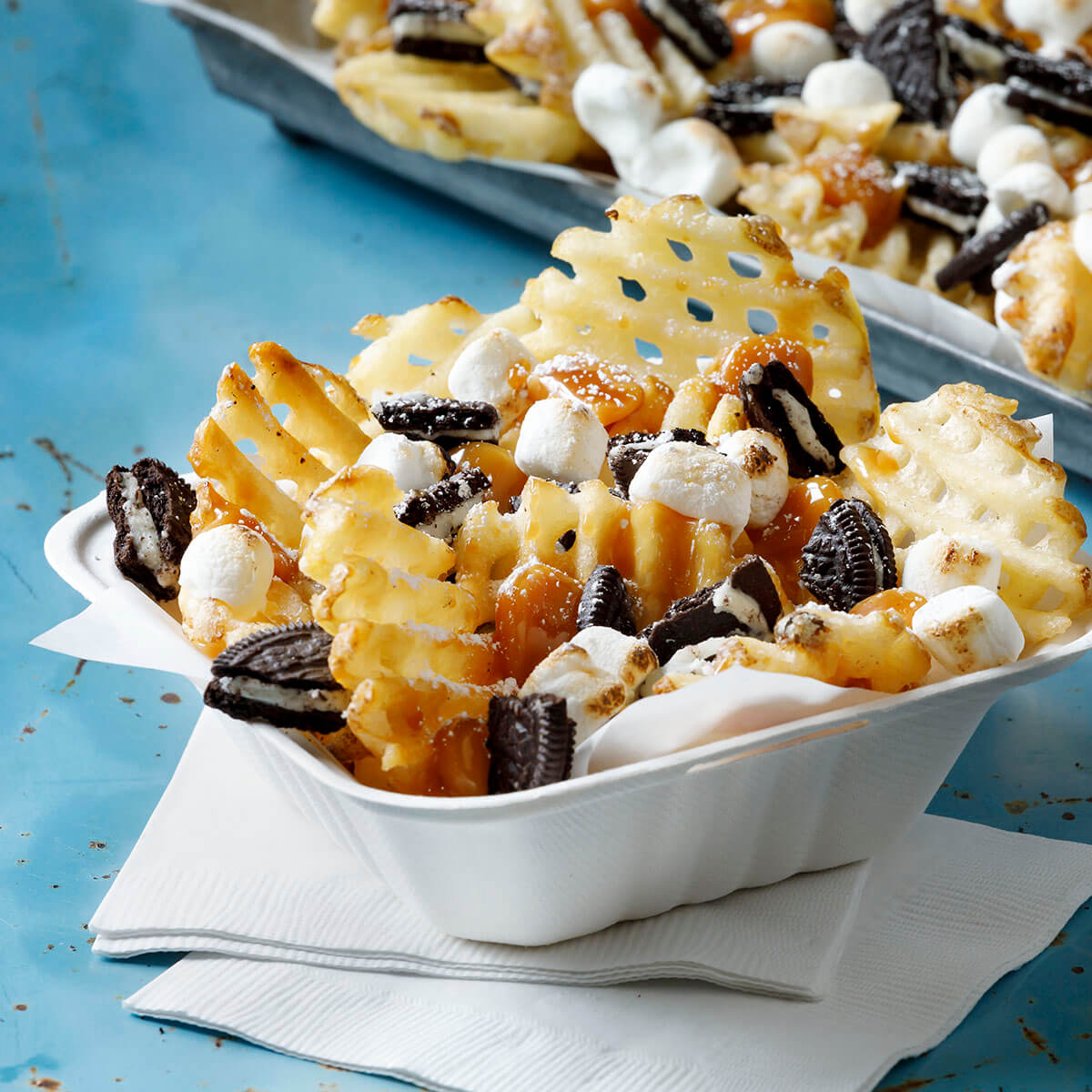 Products used in this recipe
Fries and Oreo Cookie Skillet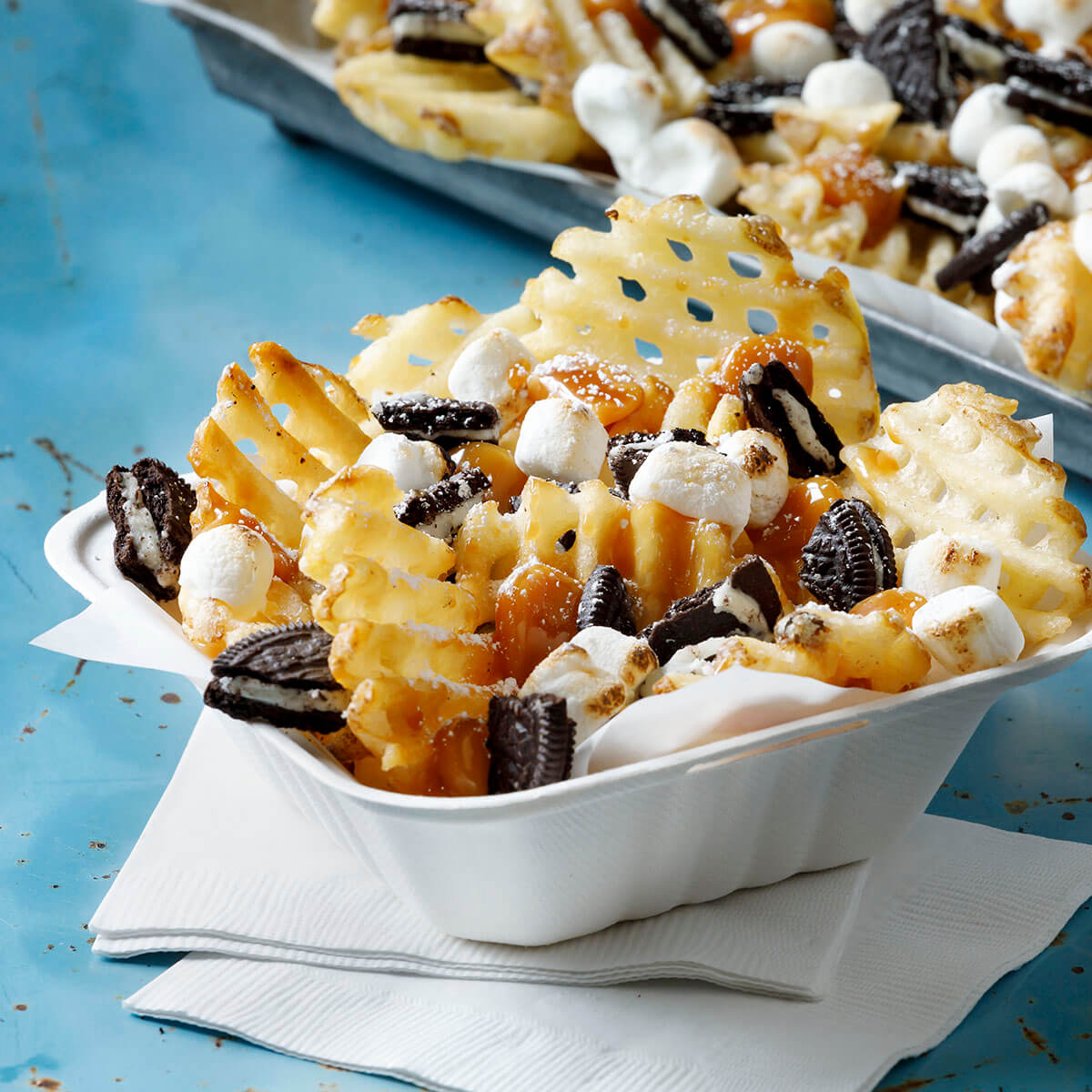 Yield:
4 Servings (9 oz.)
Yield: 4 Servings (9 oz.)
Oreo cookies, caramels and marshmallows combined with our crispy Conquest® Delivery+® Lattice Cut fries, then baked to melty-gooey perfection. Ice cream is optional (pssst...add the ice cream).
Preparation Instructions:
Step 1

Preheat deep fryer to 345˚F. Preheat oven to 350˚F.

Step 2

For each portion; prepare 6 oz. fries according to package instructions. Transfer to an oven-proof serving dish. Add 2 oz. cookie pieces, 1 oz. caramel pieces and 1/2 oz. mini marshmallows. Bake in oven until hot and melted, about 5 minutes.
Products used in this recipe