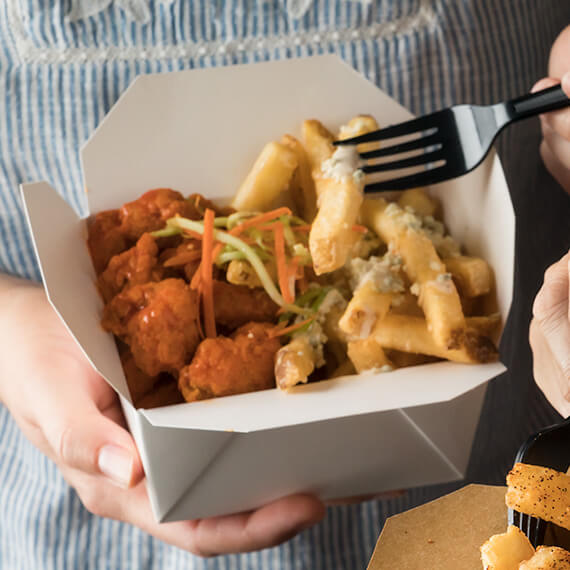 Products used in this recipe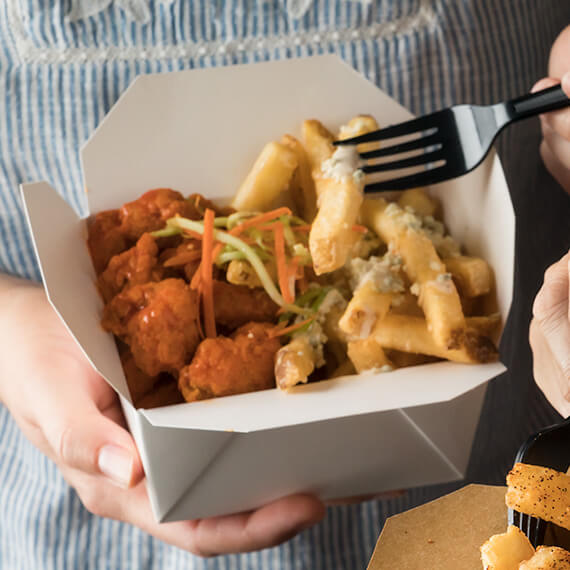 Yield:
16 Servings (12 oz.)
Yield: 16 Servings (12 oz.)
A tangy spin on traditional poutine with crispy fries, diced chicken chunks tossed in Buffalo sauce, shredded cheddar cheese, fine julienne celery and carrot haystack, all topped with blue cheese dressing.
Preparation Instructions:
For each serving; prepare 4 oz. of fries and 4 oz. chicken nuggets according to package instructions, drain excess oil and transfer fries to ventilated container. Transfer chicken to a warm bowl and toss with 2 fl. oz. of buffalo sauce to coat, place on top of fries and sprinkle with 2 oz. of cheese. Finish with 1 oz. each of celery and carrots. Serve with 2 fl. oz. of blue cheese dressing in individual portion cup on the side.
Products used in this recipe