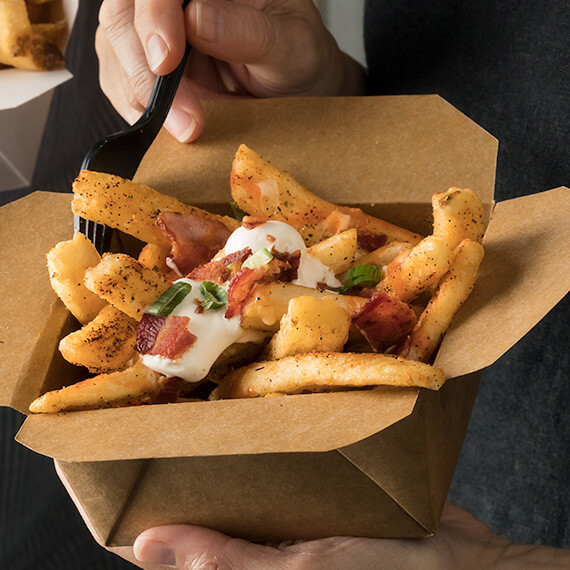 Products used in this recipe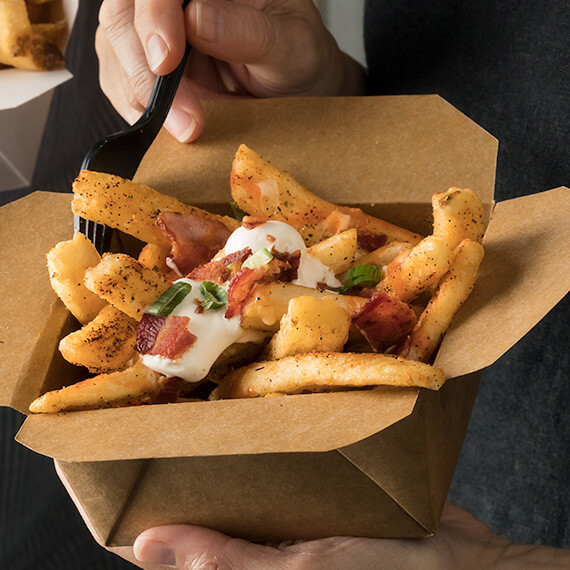 Yield:
8 Servings (14 oz.)
Yield: 8 Servings (14 oz.)
Enjoy fries southern-style with Conquest® Delivery+® Tin Roof Fries with Cajun spice, melted cheese sauce, crispy bacon, mild hot sauce and white BBQ aioli.
Preparation Instructions:
Step 1

For each serving; prepare 8 oz. of fries according to package instructions, drain excess oil, transfer to a warm bowl, toss with 1/2 tsp. of Cajun seasoning and place in serving container.

Step 2

Top with 2 fl. oz. cheese sauce, 2 fl. oz. of BBQ sauce, 1 fl. oz. hot sauce and 3/4 oz. of bacon. Garnish with green onions.
Products used in this recipe