Experiential Takeout Goes to the Next Level
Jul 31, 2020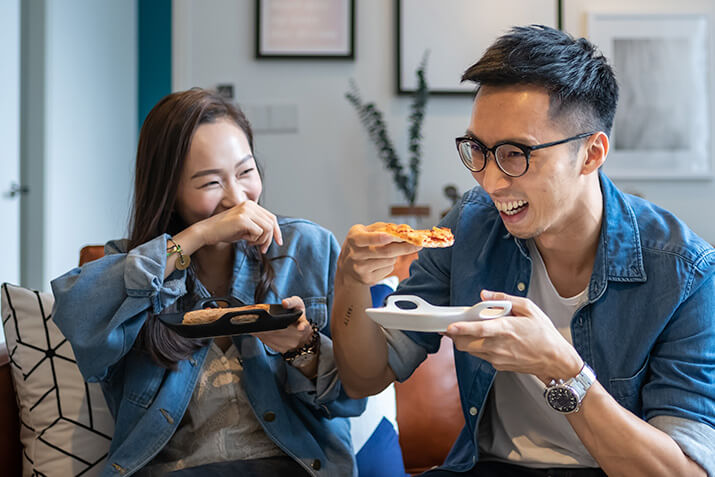 The grand opening was planned for March 25, 2020. When the Boise, Idaho, restaurant KIN had their first all staff meeting in late February, they were excited to welcome guests to a new fine dining experience.
Then along came the coronavirus.
Instead of a day of celebration, March 25th would be remembered as the day local restaurants were forced to shutter their dining rooms in the face of a pandemic.
For KIN, it was a challenge to not only keep the business afloat, but to support their now-laid-off staff. They moved quickly, using their kitchen to make family meals for staff, then for others in need in the community. Before long, this high-end restaurant (co-owner and Chef Kris Komori is a James Beard Award nominee) found itself in a place they never expected to be—the delivery and takeout business.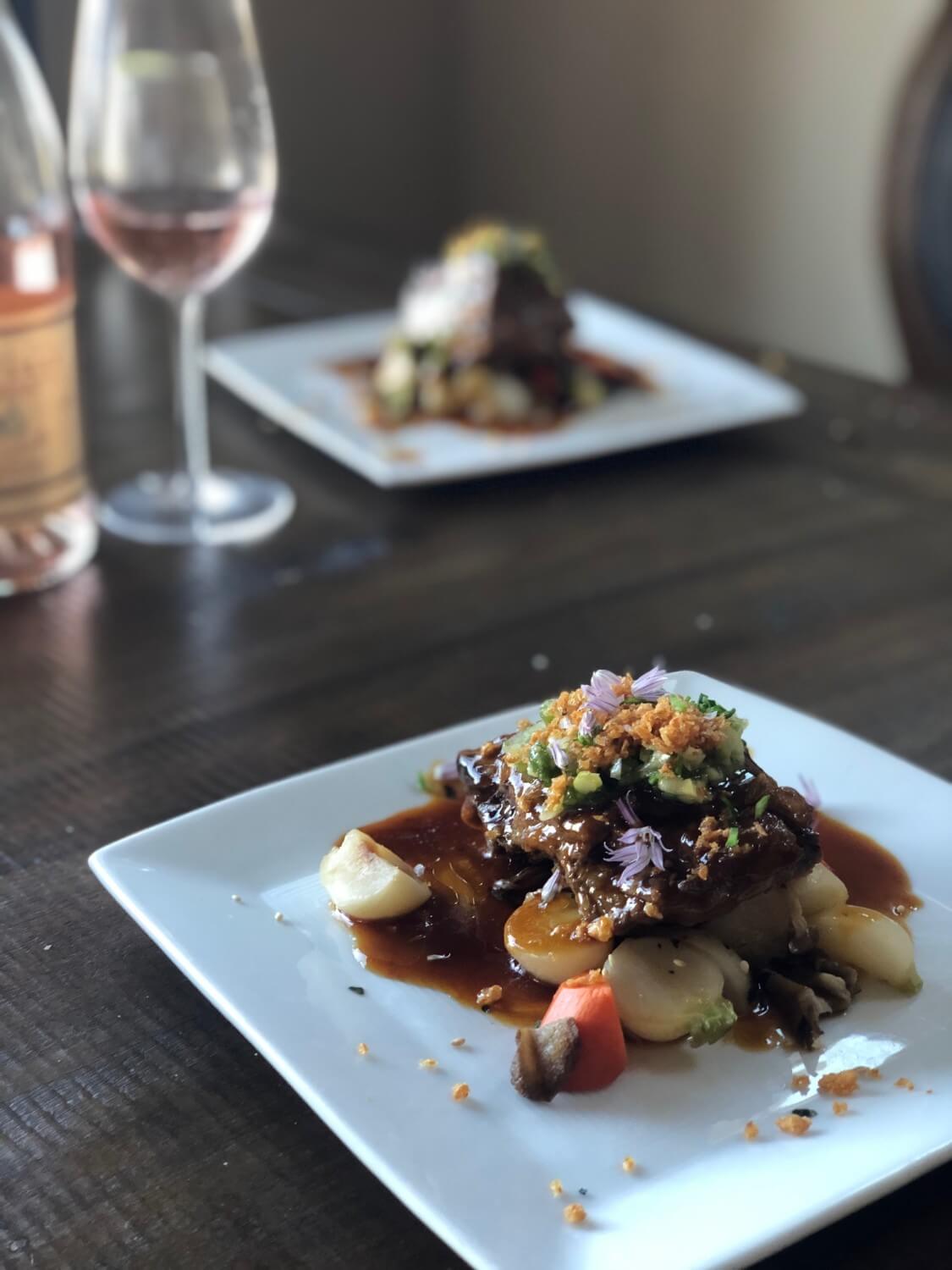 Fine dining hits the road
So how does KIN serve high-quality food to faraway customers at a price high enough to keep its doors open? They turn their meals into memorable, interactive experiences where their customers play an active role.
This solution, "KIN at Home," is a dressed-up meal kit featuring a three-course dinner prepared 90% by KIN staff, with customers finishing the last 10% at home. This means KIN can transport many ingredients of the kit in their pre-prepped state when they're more apt to tolerate travel across town. Chef Komori explains that this approach allows them to keep the integrity of their food high, eliminating the two challenges for good meal delivery: temperature and texture.
KIN makes sure even novice cooks at home are able to make their kits into Insta-worthy dinners by posting entertaining videos with detailed prep and plating instructions on Instagram. The cost of delivery is built into the price of the meal (which diners pay in advance to ensure contactless delivery). They added special touches to help diners feel engaged, tapping talented staff to sing for off-premise patrons via their Instagram page.
"Meal kits are nothing new, but getting them from your local restaurant is," explains Simplot Corporate Executive Chef Michael Thrash. "Helping your customers learn how to prepare their favorite menu items or cocktails—with ingredients you provide—creates a much richer experience that builds customer loyalty."
Experiential takeout is not limited to the meal kit concept. In a recent study, consumers reported interest in experiential/social options like:
Virtual cooking classes 58%

Virtual game nights 56%

Virtual baking classes 53%

Virtual bartending classes/tutorials 47%

Virtual cheese plate/charcuterie tastings 43%1
Following customer demand in meal kits
As the reality of the pandemic-era restaurant experience becomes the new normal, consumers are asking for more meal kit options, including:
Take-n-bake comfort foods (73%)

Build-your-own-pizza kit (68%)

Build-your-own tacos or burritos kit (64%)

Ready-to-grill restaurant steaks (63%)

Take-n-bake desserts (63%)

Signature seasonings, sauces, & dressings (62%)

Build-your-own-burger kit (61%)

DIY BBQ kit (60%)
Demand for family-sized meal kits is also up. Forty-four percent of consumers (and 52% of those aged 18-34) report they would buy meal kits more often if family-sized meals were offered.2
Getting creative with experiential takeout
As dining rooms across the country closed due to the pandemic, restaurants, cafes, and chains came up with creative ways to stay connected to their customers.
Ina Mae Tavern, a Chicago restaurant that serves up Southern comfort food, hosted a live cooking demo on Instagram, featuring Chef Brian Jupiter's Nashville hot chicken po'boy. The restaurant made all the ingredients for the dish available for pickup at the restaurant. They also opened their Sno Ball and Slushie window, serving up frozen family-friendly treats, with the more adult option to "make it boozy" for an extra $4.

Lawry's The Prime Rib in Las Vegas partnered with A Touch of Mystery to stage "Death by Chocolate," a virtual Murder Mystery Dinner. This three-course meal, featuring a chocolate lava cake for dessert, was available for pickup prior to the whodunnit Zoom interactive show.

Cincinnati-based Buffalo Wings & Rings, a sports restaurant with 50+ televisions tuned to professional sporting events, pivoted when inside dining closed by moving happy hour online. They hosted Thursday night happy hours through Facebook Live. The events had trivia contests, appetizers, and half-price drinks (via delivery or takeout). The virtual events were drawing in 80,000 participants. CEO Nader Masadeh reported receiving more than 20,000 comments.
Takeout idea starters
Capitalize on this increasing demand for meal kits and experiential takeout by elevating some traditional takeout foods, like pizza, with a Make Your Own Pizza Kit featuring Simplot RoastWorks® Flame-Roasted Fuji Apples; or pasta with the Lemon Tarragon Shrimp Pasta meal kit, streamlining prep with the Simplot RoastWorks® Roasted Vegetables & Pasta Blend.

Consider following the 90/10% model, with a menu offering of loaded fries with Conquest® Delivery+® Fries and ready-to-heat and assemble toppings for a restaurant meal customized by diners.

Look for low-cost, low-overhead virtual opportunities like cooking lessons, with a signature sauce you create and sell, served with food prepared by diners turned home chefs. Get creative with meal add-ons that help re-create the in-house dining experience—playlists, table decor, flowers. Or themed takeout experiences, like retro meals served in old school packaging, accompanied by a list of recommended classic movies.

Think about the social media buzz possibilities with attractive or unexpected packaging, and experiences that surprise and delight.
Go beyond food to connect with your customers and make them feel like it's not just takeout, it's a gift from you to them.
---
1Datassential, 2020
2Technomic, Inc., Emerging Channels Consumer Trend Report, 2019