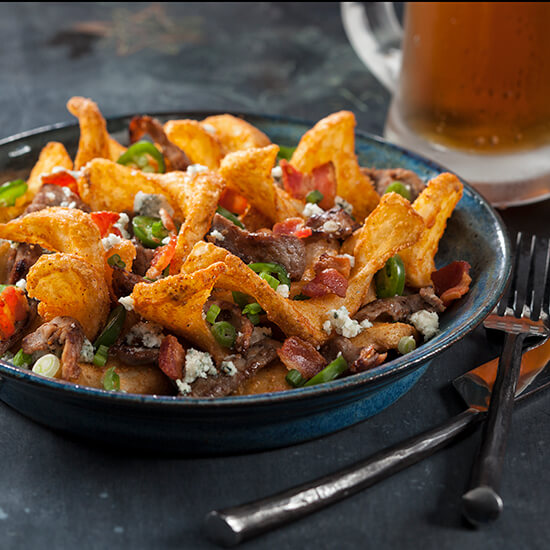 Yield:
9 Servings
Yield: 9 Servings
Top thinly sliced steak with Simplot SeasonedCrisp® JR Buffalos® SIDEWINDERS™Fries, blue cheese crumbles and bacon. This shareable appetizer (or hearty entrée) is packed with on-trend buffalo flavor.
Preparation Instructions:
Step 1

For each serving, prepare 7 oz. of SIDEWINDERS™ Fries according to package instructions. Transfer to a warm plate.

Step 2

Top with 2 oz. steak, ¾ oz. bacon, 1 Tbsp. scallions, ½ oz. jalapeños and 1 oz. blue cheese. Serve with 1 oz of blue cheese dressing on the side.
Products used in this recipe