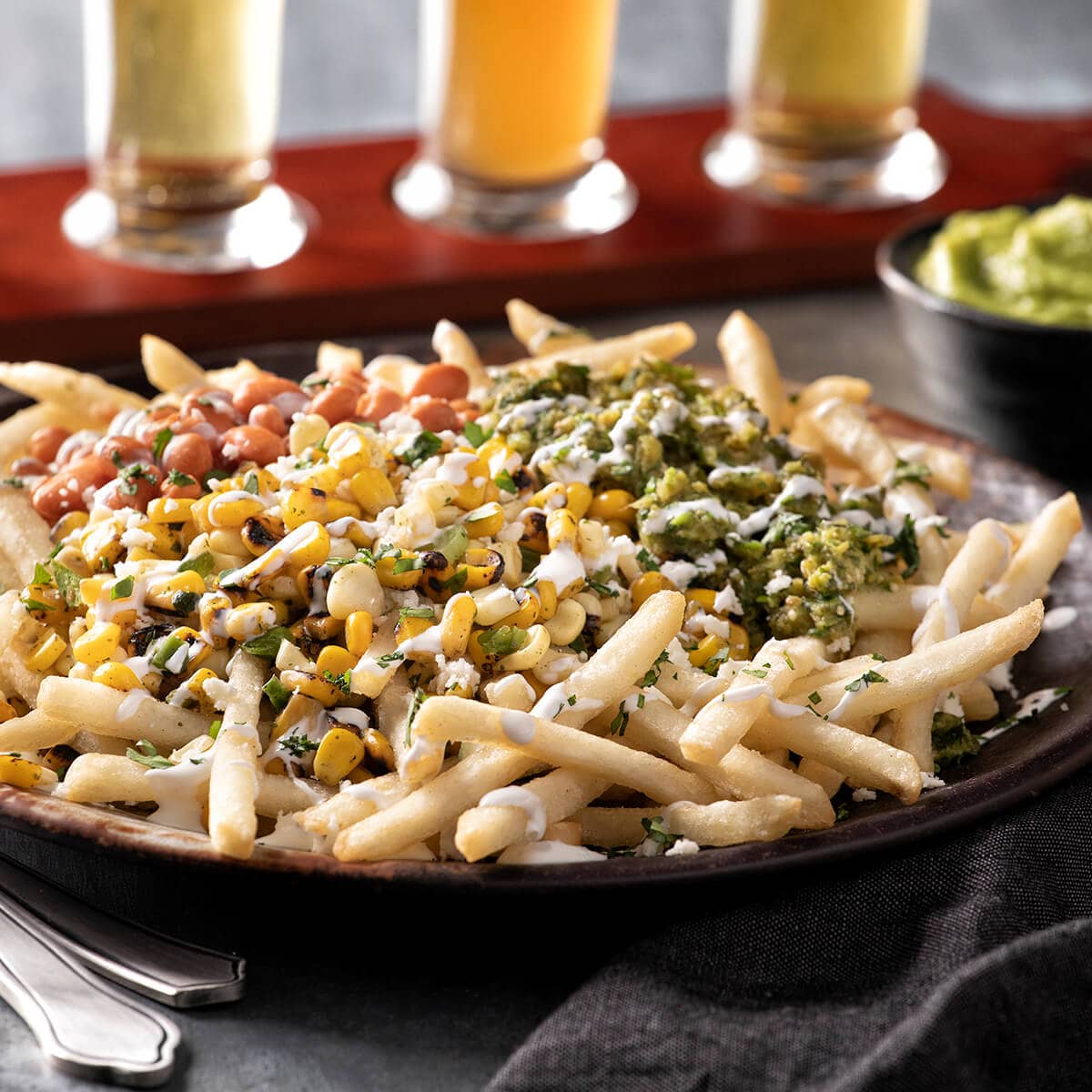 Yield:
8 Servings (11 oz.)
Yield: 8 Servings (11 oz.)
Hot, crispy french fries loaded with chicharrones, pinto beans, flame-roasted corn and jalapeño peppers. Topped with Mexican crema, queso fresco, tomatillo salsa, and fresh cilantro. Served with a side of guacamole.
Preparation Instructions:
Step 1

Thaw guacamole according to package instructions.

Step 2

Bring the salsa to a boil in a medium saucepan add the chicharrones, turn down the heat and simmer for about 5 minutes.

Step 3

Prepare the corn and jalapeño blend, and pinto beans according to the package directions, reserve warm.

Step 4

For each serving; prepare 4 oz. of french fries according to the package instructions. Top with 2 fl. oz. of tomatillo sauce, 1/4 cup beans, 1/4 cup corn, 2 fl. oz. crema, and 1 Tbsp. each cheese and cilantro. Finish with 1 oz. of guacamole.
Products used in this recipe