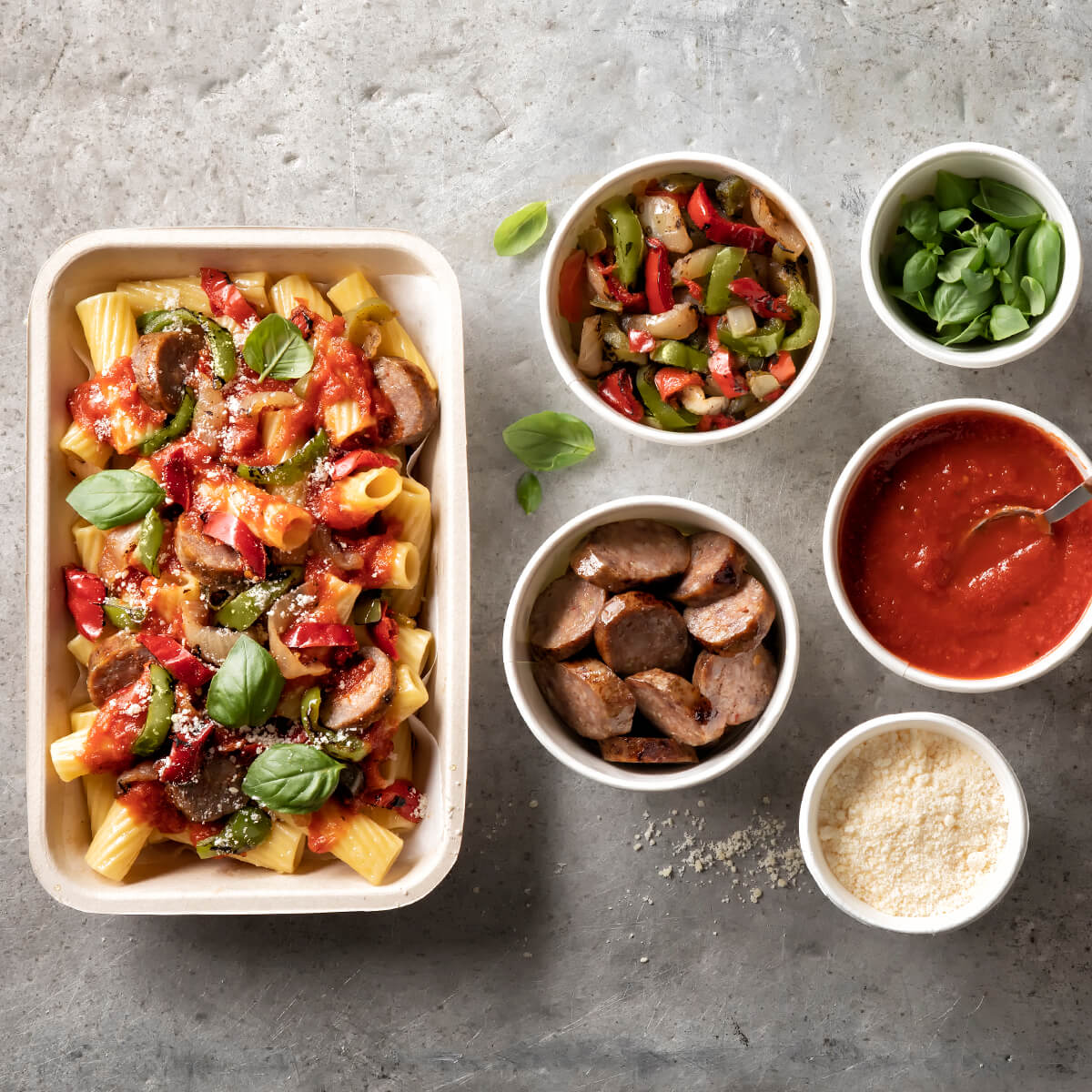 Products used in this recipe
Italian Sausage and Peppers Pasta Meal Kit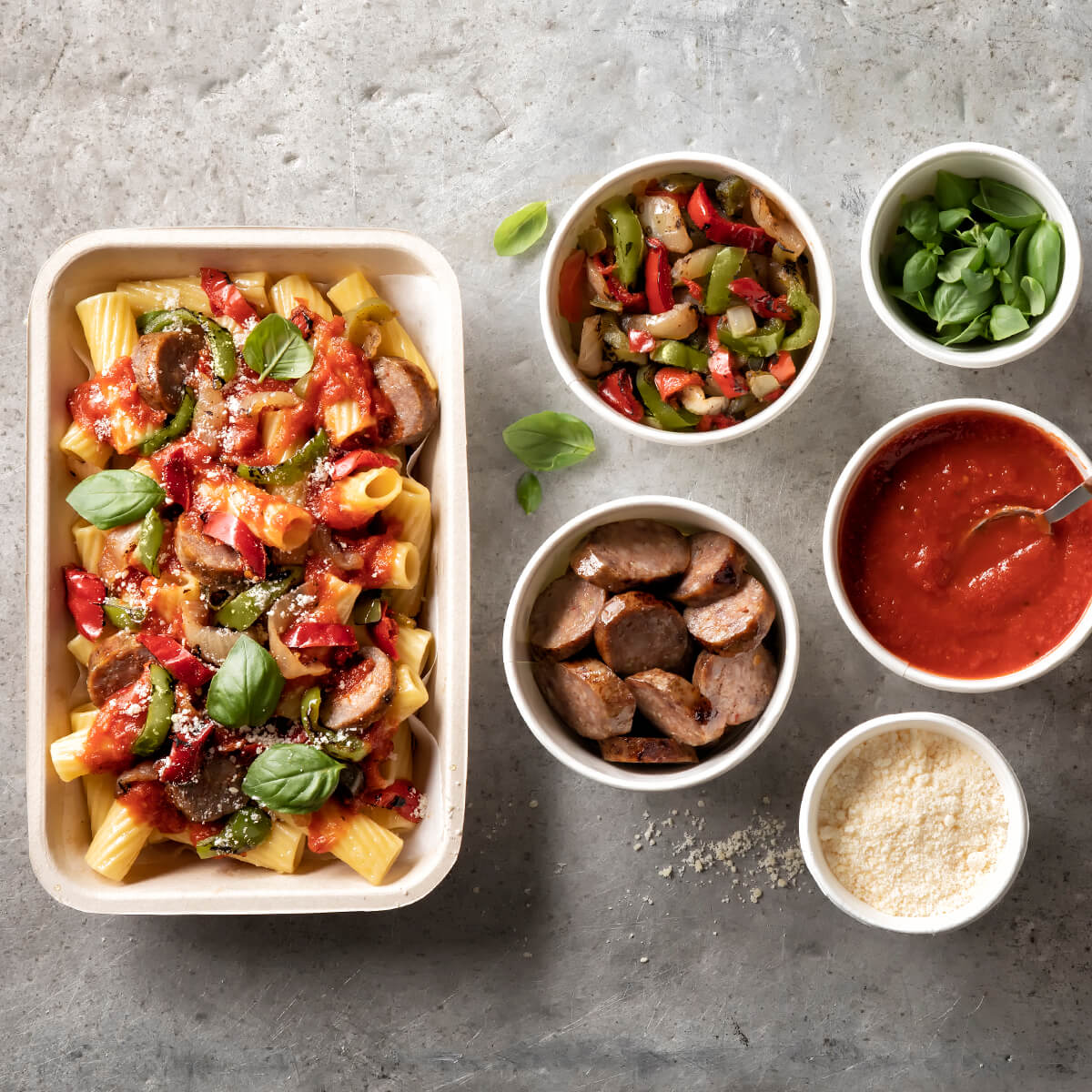 Yield:
10 Servings (10 oz. each)
Yield: 10 Servings (10 oz. each)
Tender pasta topped with zesty marinara sauce and sautéed Italian sausage with flame-roasted peppers and onions. Package up the meal family-style for delivery or takeout—just don't forget the Parmesan cheese and fresh basil garnishes.
Preparation Instructions:
Step 1

Thaw pepper and onion blend according to package instructions.

Step 2

In a large non-stick skillet over medium-high heat, sauté pepper and onion blend for 2 minutes while stirring. Add Italian sausage and cook until hot. Add in marinara sauce and heat until it reaches a temperature of 165˚F for at least 15 seconds. Add in pasta.

Step 3

Portion into serving containers. Package Parmesan cheese and fresh basil in separate containers for garnish.
Products used in this recipe