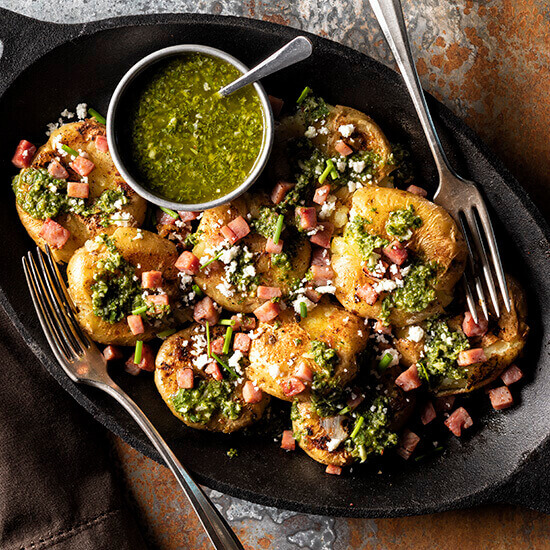 Products used in this recipe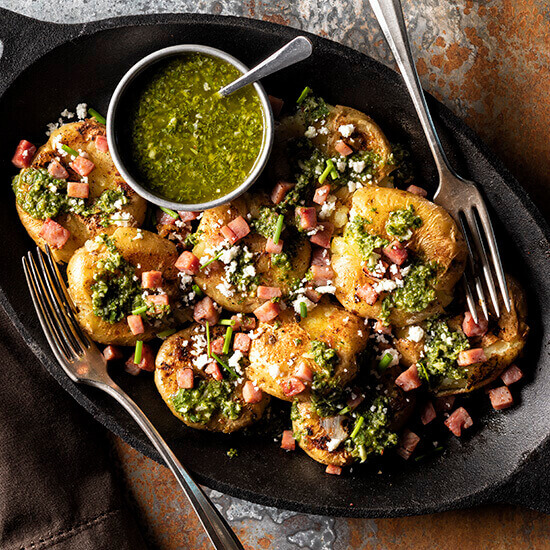 Yield:
4 Servings (13 oz.)
Yield: 4 Servings (13 oz.)
Flatten our roasted Baby Bakers™ and top them with a mouthwatering pesto, diced ham, Cotija cheese and parsley to create a wonderful, shareable appetizer.
Preparation Instructions:
Step 1

Prepare the Baby Bakers™ according to package directions, or deep fry for 4 minutes at 345°F.

Step 2

Transfer to a flat top griddle and smash with a flat spatula to a 1/2-inch thickness.

Step 3

For each serving; place approximately 10 oz. smashed Baby Bakers™ on serving plate, drizzle with 2 oz. pesto sauce, 1 oz. ham and 1/2 oz. Cotija cheese. Garnish each plate with chopped parsley.
Products used in this recipe